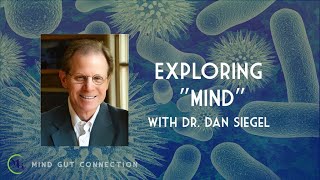 The Mind-Gut Conversation | Dr. Emeran Mayer & Dr. Dan Siegel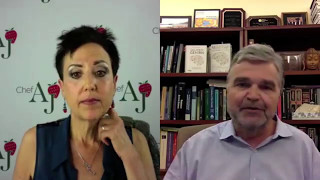 Healthy Living with Chef AJ - Guest Emeran Mayer, MD, PhD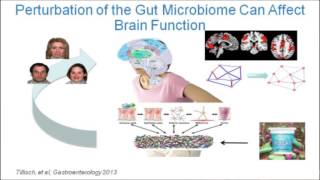 Emeran Mayer - "The Mind-Gut Connection: The Impact on Mood, Choices, and Health" (04/26/17)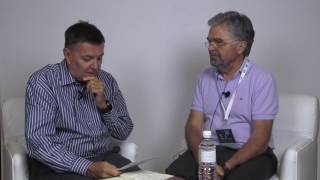 Nestlé Nutrition Institute - Gut Brain Axis and Behavior - Emeran Mayer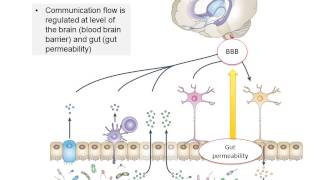 The Emerging Science of Mind Gut Connections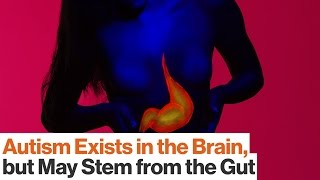 Could Autism Be Caused by Gut Microbes?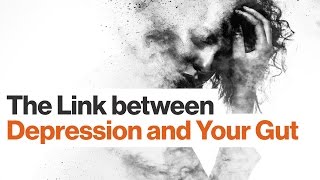 How Your Gut Influences Your Mental Health: It's Practically a Second Brain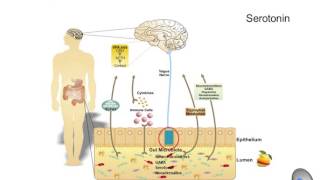 Gut Microbes and our Nervous System – Relevance for Food Allergies?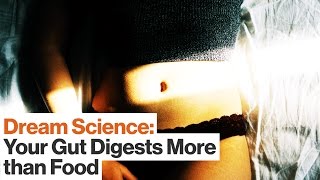 Your Gut Processes Emotion and Regulates Health While You Sleep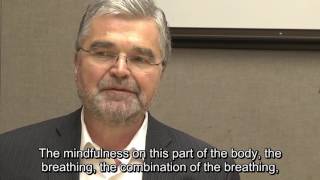 Healthy Gut + Happy Brain: Dr. Emeran Mayer and Ilchi Lee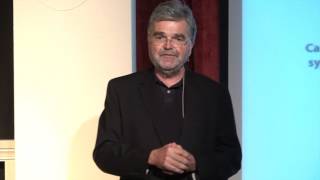 The Mind Gut Connection - Seattle Town Hall, October 11, 2016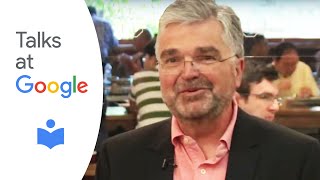 Talks at Google: "The Mind-Gut Connection"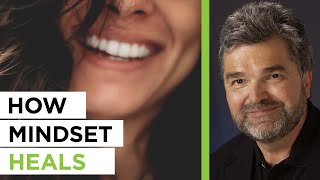 The Empowering Neurologist - David Perlmutter, MD and Dr. Emeran Mayer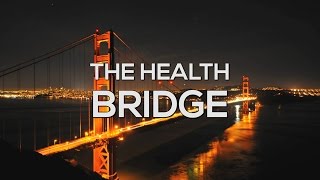 The Health Bridge – The Mind-Gut Connection with Guest Dr. Emeran Mayer, July 25, 2016
Interview with Dr. Emeran Mayer for the Mind-Gut Connection The Mind-Gut Connection Book Revolution: Food Movie Trailer Olive Oil: "Understanding our oil from soil to its soul"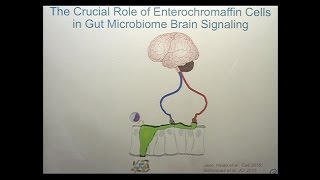 The Microbiome Mind and Brain Interactions: UCSF, December 2015 Gut Microbiome (interview with Dr. Kirsten Tillisch and Dr. Emeran Mayer)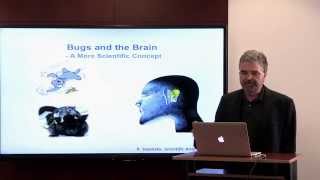 Gut Micbrobiota and the Brain: UCLA, September 2015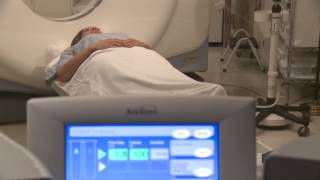 Natural Health Breakthroughs with Brenda Watson: PBS, July 2015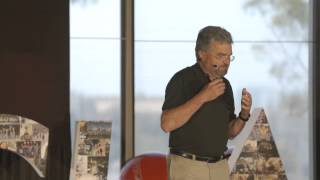 TEDxUCLA: May 2015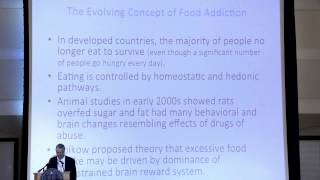 19th Annual UCLA Health Care Symposium: UCLA, February 2015
The Mind-Gut Conversation | Dr. Emeran Mayer & Dr. Dan Siegel

Published on Mar 1, 2017 For more information about the featured speakers... Dr. Emeran Mayer: website - emeranmayer.com social media - @emeranamayer "The Mind-Gut Connection" - www.amazon.com/Mind-Gut-Connection-Conversation-Impacts-Choices/dp/0062376551 Dr. Dan Siegel: website - drdansiegel.com social media - @drdansiegel "Mind: A Journey to the Heart of Being Human" - www.amazon.com/Mind-Journey-Heart-Being-Human/dp/039371053X

Healthy Living with Chef AJ - Guest Emeran Mayer, MD, PhD

Published on May 17, 2017 Mayer is a Professor in the Departments of Medicine, Physiology and Psychiatry at the David Geffen School of Medicine at UCLA, Executive Director of the G. Oppenheimer Center for Neurobiology of Stress and Resilience, and Co-director of the CURE: Digestive Diseases Research Center at UCLA. Mayer is a world renowned gastroenterologist and neuroscientist with 35 years of experience in the study of clinical and neurobiological aspects of how the digestive system and the nervous system interact in health and disease. Some of the research questions he has addressed in this studies include: What are the brain mechanisms underlying increased sensitivity of the gut (visceral hypersensitivity)? How does chronic intestinal inflammation alter the structure and function of the brain? How do adverse events experienced early in life alter the brain? How does the male and female brain differ in chronic pain? How do mind-based therapies, such as cognitive behavioral therapy affect the brain? His current research focus is on the role of the gut microbiota brain interactions in emotion regulation, chronic visceral pain and in obesity. His research has been continuously supported by the National Institutes of Health (NIH). He has published over 320 peer reviewed scientific articles, including 100 chapters and reviews, co-edited four books, and organized several interdisciplinary symposia in the area of mind body interactions and chronic visceral pain.

Emeran Mayer - "The Mind-Gut Connection: The Impact on Mood, Choices, and Health" (04/26/17)

Family Action Network Event

Nestlé Nutrition Institute - Gut Brain Axis and Behavior - Emeran Mayer

Published on Jan 19, 2017 The brain-gut-microbiota axis and how it affects our behavior. Interview with Emeran Mayer at the 88th Nestlé Nutrition Institute workshop.

The Emerging Science of Mind Gut Connections

Presented at the 24th International Molecular Medicine Tri-conference: Microbiome-Based Precision Medicine Symposium San Francisco, February 23-24, 2017

Could Autism Be Caused by Gut Microbes?

Published on Jan 11, 2017 Part of the rise in autism is due to better diagnosis, but Dr. Emeran Mayer thinks it's something in our environment, and within us, that has played a role in causing this increase. Mayer's latest book is "The Mind-Gut Connection: How the Hidden Conversation Within Our Bodies Impacts Our Mood, Our Choices, and Our Overall Health."

How Your Gut Influences Your Mental Health: It's Practically a Second Brain

Published on Oct 21, 2016 Neuroscientists now think of the gut as a "second brain"; it independently controls your digestive processes and is in constant conversation with your main brain. What do they talk about? Depression, theorizes Dr Emeran Mayer. Mayer's latest book is "The Mind-Gut Connection: How the Hidden Conversation Within Our Bodies Impacts Our Mood, Our Choices, and Our Overall Health"

Gut Microbes and our Nervous System – Relevance for Food Allergies?

How Gut Microbes Communicate with our Nervous System – Relevance for Food Allergies? Presented at the 26th Annual Workshop of the Harvard Center for the Study of Inflammatory Bowel Disease, Boston Nov. 11, 2016

Your Gut Processes Emotion and Regulates Health While You Sleep

Published on Oct 31, 2016 Dr Emeran Mayer is a world-renowned gastroenterologist and neuroscientist with 35 years of experience in the study of clinical and neurobiological aspects of how the digestive system and the nervous system interact in health and disease. His current research focus is on the role of the gut microbiota brain interactions in emotion regulation, chronic visceral pain, and in obesity. His research has been continuously supported by the National Institutes of Health. Dr Mayer is a professor in the Departments of Medicine, Physiology and Psychiatry at the David Geffen School of Medicine at UCLA, executive director of the G Oppenheimer Center for Neurobiology of Stress and Resilience, and co-director of the CURE: Digestive Diseases Research Center at UCLA. Mayer's latest book is "The Mind-Gut Connection: How the Hidden Conversation Within Our Bodies Impacts Our Mood, Our Choices, and Our Overall Health" (https://goo.gl/vKFPZt). Read more at BigThink.com: http://bigthink.com/videos/emeran-may... Follow Big Think here: YouTube: http://goo.gl/CPTsV5 Facebook: https://www.facebook.com/BigThinkdotcom Twitter: https://twitter.com/bigthink Transcript - So when we sleep and we have an empty stomach then the activity, the contractile activity of our gut changes to a very unique pattern. It's a 90-minute cycle, very powerful waves of contractions migrate from the esophagus all the way down to the end of our large intestine. And they move very slowly. So this has been referred to as the intestinal housekeeper that sort of cleans the gut from any residue that's present. And the rhythm for that is generated by the brain so it's dependent on the input of the vagus nerve on the second brain in the gut. And this has been something that also should occur when during daytime when in between meals when our stomach and intestinal system is empty. However with the sort of modern habit of snacking in between meals so a lot of people don't have that during the day but have it during sleep. If you add the microbes into this now it's quite likely, not really proven. I mean the microbes obey some kind of a Circadian rhythm by themselves so they're different during sleep and during daytime. But it's quite possible to assume that this powerful wave that sort of cleans everything out will also affect the microbes, the composition of the microbes because if we don't have it – so people that don't have that for some reason they will develop abnormal colonization, for example, of their small bowel with a lot of microbes that don't really belong there. So clearly an important role in regulating the populations and the regional distribution of these microbes in our gut. What happens during sleep, so during REM sleep when we have a lot of activity going on within the autonomic nervous system circuits within the brain and the signals are being sent to the gut. So our body is inhibited but not our intestinal activity. Read Full Transcript Here: https://goo.gl/nWQORr.

Healthy Gut + Happy Brain: Dr. Emeran Mayer and Ilchi Lee

Published on Dec 6, 2016 Dr. Emeran Mayer, UCLA researcher and author of "The Mind-Gut Connection," and Ilchi Lee, natural wellness expert and author of "Belly Button Healing: Unlocking Your Second Brain for a Healthy Life," site down for an interview about the important influence of your gut for your mental, physical, and emotional health. Dr. Mayer briefly explains the interaction of our gut microbes with our brain and how Lee's Belly Button Healing method improves your gut and brain.

The Mind Gut Connection - Seattle Town Hall, October 11, 2016

We've all experienced the connection between our mind and our gut—as in the butterflies in our stomach when we're nervous or the visceral lurching sensation that associates an upsetting discovery. While ancient healing traditions, like Ayurveda and Chinese medicine, have long recognized this relationship, Western medicine has largely failed to acknowledge the mind-gut connection. Dr. Emeran Mayer, professor of medicine and executive director of the UCLA Center for Neurobiology of Stress and Resilience, offers an inside look at this developing science, making the case for people to give more attention to their "gut feelings" and heed the signals their bodies are giving them. His talk will outline his recommendations for establishing better health both in body and mind. Thanks to Seattle Town Hall and University Bookstore Recorded 10/11/16

Talks at Google: "The Mind-Gut Connection"

Published on Sep 14, 2016 Dr. Emeran Mayer joins us in the Mountain View Teaching Kitchen to present his new book The Mind-Gut Connection and to talk about how our gut and our brain are inextricably linked; how the microbes living in our gut play a crucial role in this dialogue; and what he recommends to harness this connection. After the talk, Dr. Mayer answers questions from our moderator, Liv Wu, and from the audience.

The Empowering Neurologist - David Perlmutter, MD and Dr. Emeran Mayer

On today's program we will explore a new book, The Mind-Gut Connection, by my friend Dr. Emeran Mayer. Dr. Mayer is a Gastroenterologist, Neuroscientist and Professor in the Departments of Medicine, Physiology and Psychiatry at the David Geffen School of Medicine at UCLA. He is the Executive Director of the Oppenheimer Family Center for Neurobiology of Stress at UCLA. As one of the pioneers and leading researchers in the role of mind-brain-body interactions in health and chronic disease, his scientific contributions to the broad area of basic and translational enteric neurobiology with wide-ranging applications in clinical GI diseases and disorders is unparalleled. He has published more than 300 scientific papers, and co-edited 3 books. He is the recipient of the 2016 David McLean award from the American Psychosomatic Society. His most recent work has focused on the role of the gut microbiota in influencing the brain, the role of food addiction in obesity, and the role of the brain in chronic inflammatory diseases of the gut. He has a longstanding interest in ancient healing traditions and affords them a level of respect rarely found in Western Medicine. He has been involved in documentary film productions about the Yanomami people in the Orinoco region of Venezuela and will discuss these experiences, dating back 40 years, with us today.

The Health Bridge – The Mind-Gut Connection with Guest Dr. Emeran Mayer, July 25, 2016

For the past several years in health care, it seems like the "gut" has been on everyone's mind. Pedram has talked at length with various guests about the gut and its processes on this program, but in this episode, he welcomes Dr. Emeran Mayer, a professor of medicine at UCLA, to discuss how the gut isn't just a self-contained system doing its thing automatically. No, Dr. Mayer joins the program to discuss how the mind and its processes can also affect the gut. Dr. Mayer has been the go-to researcher on brain-gut interations for nearly 25 years. What is the mind-gut connection? What role does the mind play in gut health? In what ways can we improve mental and physical health when focusing on the mind-gut connection?

Interview with Dr. Emeran Mayer for the Mind-Gut Connection

The Mind-Gut Connection Book

Revolution: Food Movie Trailer

Olive Oil: "Understanding our oil from soil to its soul"

The health benefits of the Mediterranean diet

The Microbiome Mind and Brain Interactions: UCSF, December 2015

Gut Microbiome (interview with Dr. Kirsten Tillisch and Dr. Emeran Mayer)

Video from UCLA Undergraduate class EEB 96A, October 2015

Gut Micbrobiota and the Brain: UCLA, September 2015

Natural Health Breakthroughs with Brenda Watson: PBS, July 2015

Emeran Mayer interviewed on PBS show "Natural Health Breakthroughs with Brenda Watson"

TEDxUCLA: May 2015

Emeran Mayer TEDx talk on brain gut microbiome interactions

19th Annual UCLA Health Care Symposium: UCLA, February 2015

"A Gut Reaction to Obesity: The Impact of Diet, the Microbiome, and the Environment" We are at the confluence of three daunting yet exciting trends in the realm of food and health: a dramatic shift in our health care system which has moved away from curing acute illnesses to managing chronic ones; a problematic obesity epidemic created in part by perverse economic incentives and a lack of consumer awareness regarding what we eat; and an explosion of scholarly interest in the gut microbiome, the intestinal bacteria in each of us that represent an unexplored frontier in medicine and basic science. Recognizing that these three trends are both important and interconnected, the topic for the 2015 Health Care Symposium is "A Gut Reaction to Obesity: The Impact of Diet, the Microbiome, and the Environment."